Autumn
Welcome to Year 6's Class Page!
Year 6 Of The Week
This week it is Gabrielius - Yeet Congratulations!!
We have an exciting term ahead of us and our new learning journey will be revealed soon. In the next couple of weeks there will be an opportunity to see the children's classroom, find out about their learning and ask any questions, I will let you know the date via school ping. In the meantime, please ensure that your child is reading and practising times tables every evening. Each child will also choose five spellings on a Friday to learn over the weekend. These are due back in school by the following Wednesday at the latest.
In PE this term, the children will be swimming on a Thursday and having tag rugby session on a Friday. Please ensure that the children have the correct kit for both sessions.
Should you have any concerns or wish to talk to me about your child's progress, please feel free to come and see me. I will be in the playground at the end of every day, apart from Fridays.
The website will be updated each week by the children, please come and have a look regularly so that you can see what we have been up to. The spellings for each week will also be here, just in case they have been misplaced!
Please scroll down to find out what we have been doing.
Week 14
We have just had a really exciting afternoon decorating our gingerbread houses. Fay and Harriet worked really hard last night to make sure that the houses were structurally sound so that we could start decorating with all of the amazing sweet treats that they had bought in...so much choice!
All we can say is a really big thank you to them both as it was a fantastic experience for all of us, from putting together our original designs to seeing the finished house. Scrooge and Bob Cratchit would be proud to live in our designs!
We will be having our dress rehearsal this week so please can everyone have their costumes in by Wednesday.
Week 10
It has been a busy week in Year 6 this week. Lots of us wore odd socks on Tuesday to show our support for Anti Bullying Week and we are in the process of making origami books giving advice on how to be a good friend. We will put pictures on this page later in the week when they are finished.
We have looked at Long Division this week in Maths. It was tricky but Cherry was really proud of how we persevered and listened carefully. It was the first week that we had received Maths homework too and we will go through this on Monday to look at the methods we have used.
In English we wrote poems about how Kester had escaped from Spectrum Hall. We then published them on the computer, thinking carefully about how the layout could be used for maximum impact. We also used water colours to paint images of the Ring of Trees and wrote sentences to describe them.
Our spellings for this week are:
competition
conscience
conscious
controversy
convenience
Please can the children bring them in for Wednesday.
Week 9
This week in Maths we started on the terror (these are Kit's words) that is short division. All of us nearly had a cry, except for Max who was jumping with joy! We thought it was over but then Cherry announced the sad news that we would be starting...LONG DIVISION!!!!! Cherry thinks we will like this!
This week we also found out who everyone is in the play. Max was surprised that he had to dance to a song and is going to freestyle. Mr and Mrs Fezziwig are looking forward to the rock and roll. Some people are singing solos, which is very brave of them. Next week we will start practising in the hall so we can begin to show our acting skills!
In Science we did a very exciting and thrilling experiment with mixed results and little bit of drama. The balloons that we experimented on had very good posture when we blew them up with vinegar and bicarbonate of soda. Some of our experiments didn't work so we will have another go on Monday. Have a look below at the successful ones. We were looking at reversible and irreversible changes.
We have started a new guided reading book called Wolf Brother. It is my absolute favourite book (from Lola). We have only read a couple of chapters, but already we have lots of questions that we want answers to. What is Torak's special power?
This week's spelling words are:
category
cemetery
committee
communicate
community
Please make sure they are back in class by Wednesday.
On Monday the children will bring home some Maths homework. They will have a special book for this too. The homework will need to be in on the following Monday so that we can go through it together and will be based on the work we have done in class that week.
Week 6
This week's blog is written by...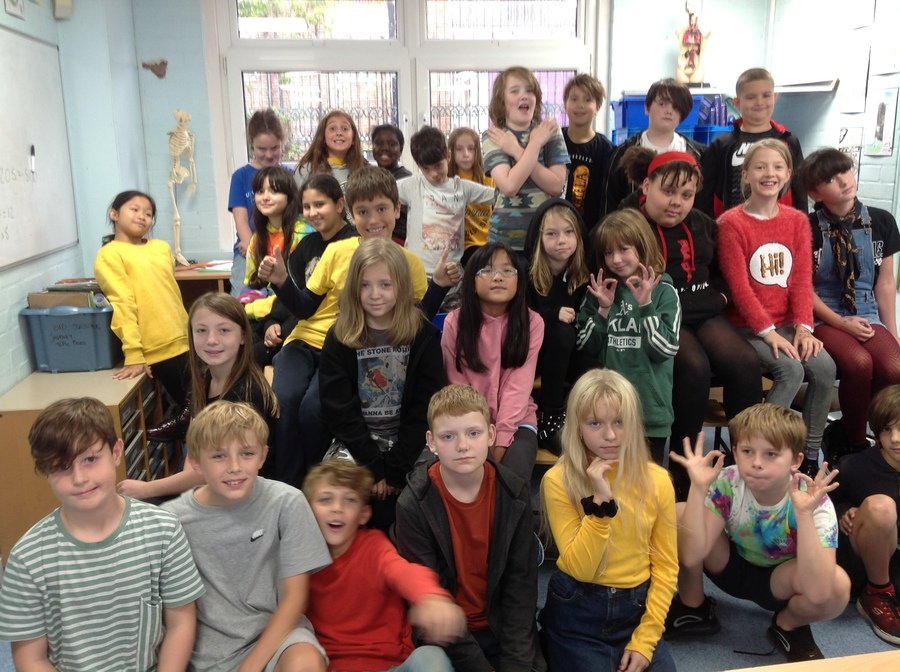 In English this week we were reporters. We wrote newspaper articles about real life stories of child refugees. We looked at their stories in detail and watched videos about their journeys. As reporters we used quotes and rich vocabulary to write our articles. We also used the passive voice, please ask us what this is!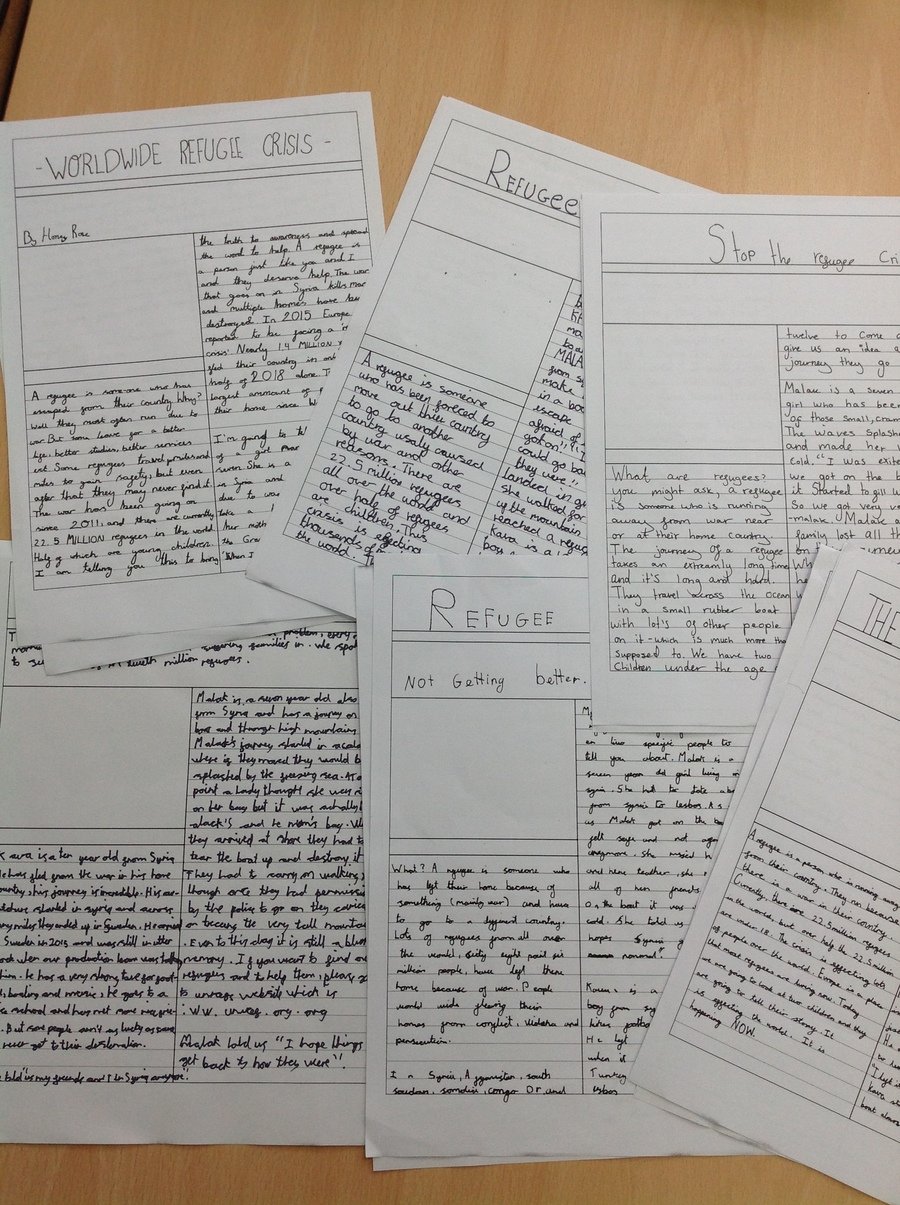 In ICT, we are becoming bloggers. We had to write blogs about things that have interested us. Next week Cherry will publish 3 on this website as we haven't quite finished them yet.
This week we showed our support for World Mental Health Day by wearing yellow and talking about how we can keep ourselves calm and feeling just right. We made posters to display in the classroom to help remind us of the things that keep us calm.
The spelling words this week are:
attached
available
average
transferred
preferring
The spelling homework has been fantastic and it's clear that the children are putting a lot of effort into it. Thank you, it's great to see and is clear it's transferring into their classwork too!
Week 5
It has been a busy week in Year 6. We have continued reading The Journey and have written descriptive pieces from when the family reached the border. We also wrote persuasive letters to the border guard who wouldn't let the family across. At the end of the week we started to plan a newspaper report on refugees and will continue to work on this next week.
In Maths we looked at understanding which is the part in a question and which is the whole. We used a bar model to help us understand. It is important that we know which element is missing, the part or the whole, so that we can solve missing number problems.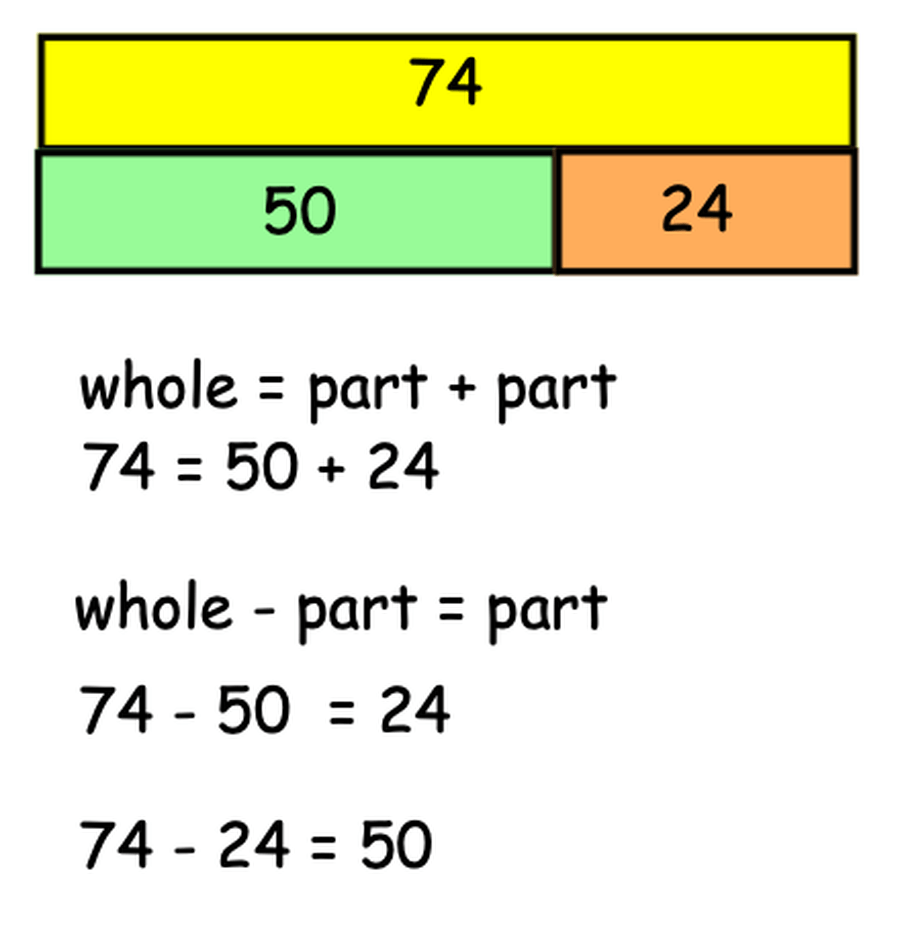 We have begun a blogging unit in ICT. We had to investigate what a blog was, including the type of information that is found in one. We all have to think of something that we would like to blog about as we will be making our own in the coming weeks.
Our Guided Reading book is Clockwork and we have been really enjoying it! We have a fire on every time we read so that we can relax and enjoy listening to, or reading the story. It is a complex tale, with some fantastic language conjuring up all sorts of images in our imaginations. We have used these to make some great pictures of one of the main characters and of the setting.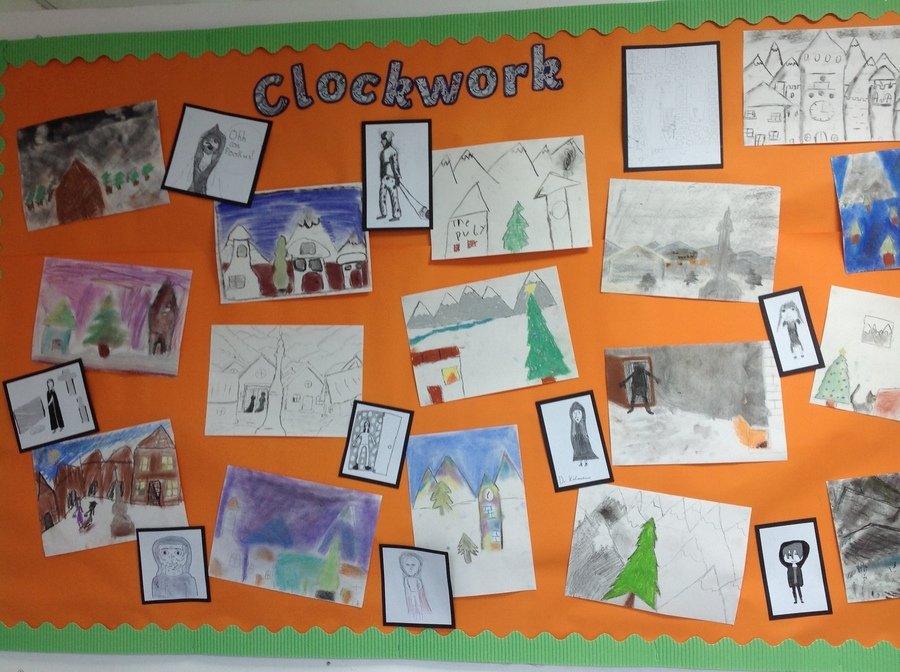 Our spellings for this week are:
referral
preference
ancient
achieve
apparent
Week 4
This week's blog is written by: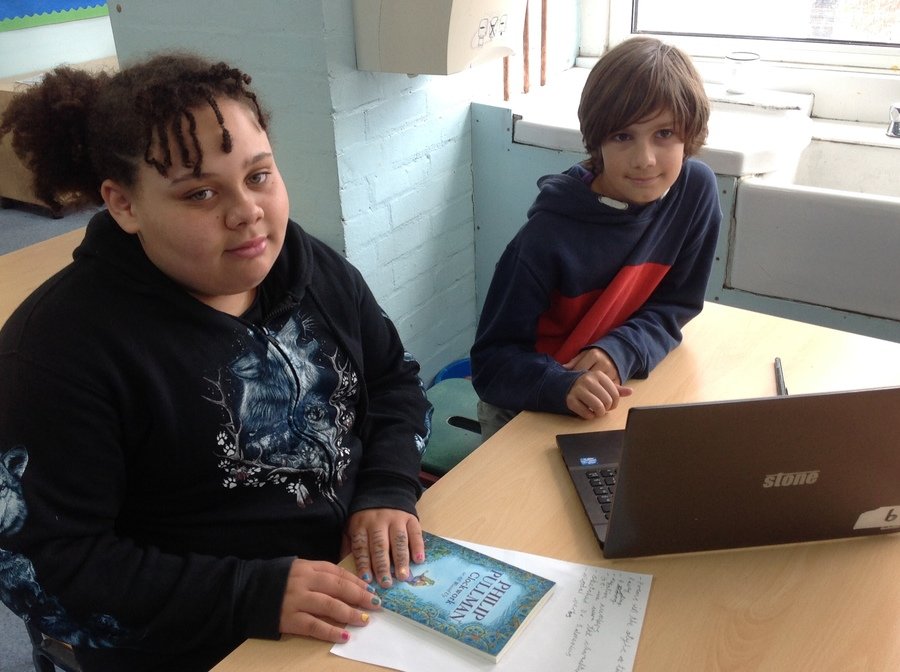 This week we did the following things
In English we wrote depressing poems about our book The Journey in the style of The Raven✏
In Maths we did rounding and negative numbers. In Maths we used sand castles and ditches to work out equations. + - x divide.
Week 3
It has been another fantastic week in Year 6. Thank you to all of you that managed to come to see the classroom on Thursday and hopefully it gave you an insight into what we will be doing this year. As always if you have any questions, please come and see me after school.
The children have been working hard in Maths to understand the place value of each digit. We understand that a digit only has a value if it is in a place value column. For example, the digit 5 is worth 5,000 in the number 325, 406. We have used this knowledge to help solve some tricky problems and order numbers.
Our Head Librarians are Aimie-Leigh, Shaniyah and Sophia!!!
Big congratulations!!!
We have begun our first text in English and have looked in great detail about what we can infer from the pictures. We have thought about our own happy memories and created poems in a pair of glasses! The poems were very impressive with Scarlett's being particularly good, so she is our Writer of the Week.
Our spellings for this week are below. Please make sure they are in by Wednesday.
accomodate
accompany
according
predicable
negligible
This week's blog is written by...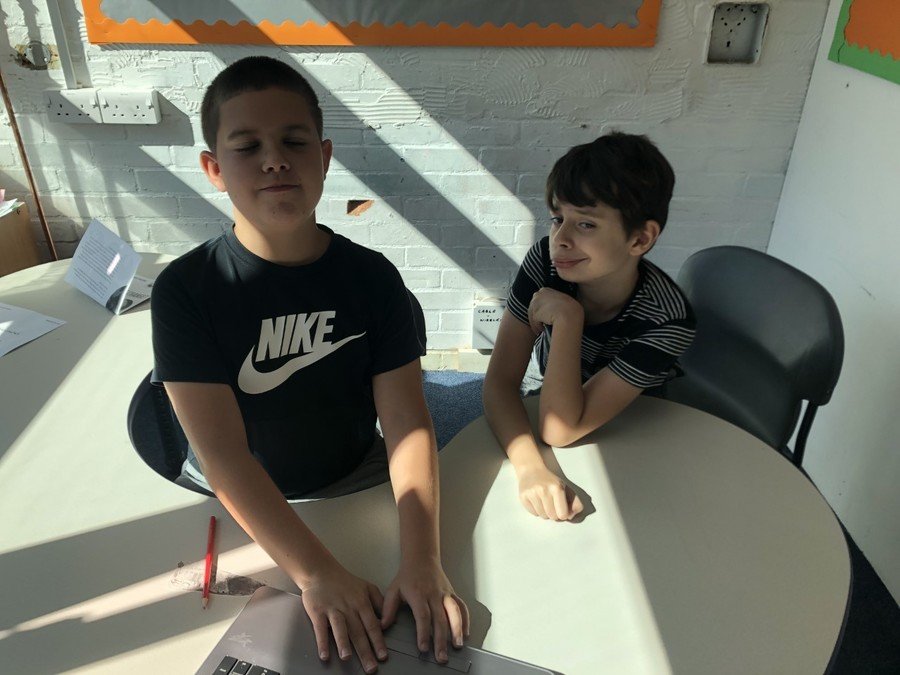 In swimming this year in Year 6 we have improved by a lot. Lots of us have gone up a group and we really enjoy going.
We had a really good time this week teaching Year 2 about our brains. I played a game about my hippocampus.
We have been doing numbers to ten million in Maths and have used counters to help us.
In English we are reading Clockwork. It's a bit terrifying but good!
Year 6 School Councillors are Rafi and Lola!
It's been a busy second week for us in Year 6.
In English, the children watched a great film called Pigeon Impossible. They used this as inspiration for their writing and produced some really impressive stories, comic strips and newspaper reports.
We have begun Place Value in Maths, looking at numbers to ten million! We made a metre cube from metre sticks and realised that it would take one million centimetre cubes to fill it! It was important to see these together as sometimes it can be tricky to picture what a million looks like.
The children have bought home spelling homework this week. We are currently revising words from the Year 3/4 list so all the children will have different words that they need to learn. From next week we will be looking at the Year 5/6 words and patterns so the words for the homework will be here each week. Please make sure the children bring them in by Wednesday, there are three pompoms on offer if we all manage it!
The class went on their first trip this week to Forest School. There were lots of great activities on offer, including fire making and den building. Everyone had a great time, even in the rain! Below are some more details in our weekly blog and photographs of the day.
This week's blog is written by...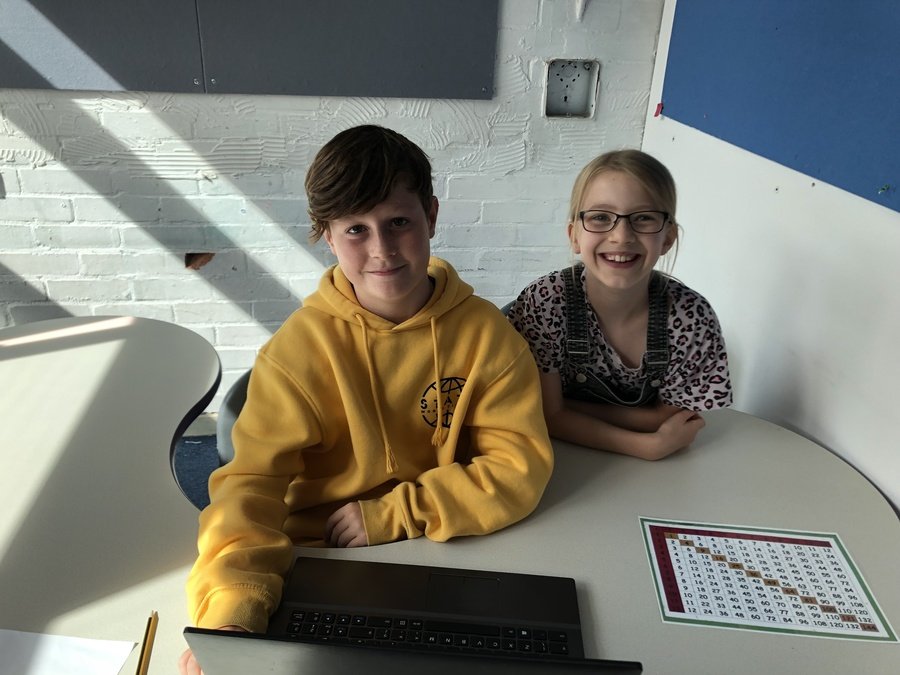 On Wednesday we packed our bags and headed to forest school. When when we got off our bus it started pouring with rain, so we went quickly to our shelter and luckily by then it had stopped raining. Then everyone decided that they were hungry so we all pulled out a little snack. 
Once we had finished our snacks we had  three   activities to chose from, den making, litter picking and making friendship bracelets - it was  AMAZING!!! Half way through we made hot chocolate. 
Then we sat down and had lunch in our dens. When we  finished our lunch, CHERRY pulled out marshmallows from her bag and we all went CRAZY!!!
Week One
It's been a great first week back for all of us. We have enjoyed playing some maths games with each other and using what we know to help us win. We also have a thought about the rules of the school and what makes us happy as a class. Each of us was able to come up with different things that make us happy and we have created a great display to show these.
The children have been invited to apply to be Head Librarians and those that are interested have taken application forms. These need to be returned by Monday 16th September to Vicky.
There is no spelling homework this week, but please ensure that the children continue to practise their times tables regularly.