Summer
Our new learning journey is all about 1950s Britain through to the present day.
Every Friday, each child chooses five spellings to learn over the weekend. All spelling books should be back in school by Friday morning. If every child brings their spelling book in on time, the class receive a class star.
Please ensure that your child is reading and practising times tables every evening. Remember practice makes perfect! I recommend this site (https://www.topmarks.co.uk/maths-games/hit-the-button). The document attached under the Autumn page( Tables Practice) includes some activities for Year 5 too. Go to http://www.transum.org/Software/SW/Starter_of_the_day/ for problem questions. There are also some great live lessons on the link below:
This term the children will be learning athletics in PE. Children must bring their complete PE kit every Tuesday and Friday.
Should you have any concerns or wish to talk to me about your child's progress, please feel free to speak to me. I'll be in the playground at the end of the day.
This week's Star of the Week is Virina! Well done!
Scroll down the page to see what we have been doing this Summer Term.
Stunning Start!
We really enjoyed learning about the fifties. We learned how to set a table, what food people generally ate, some dances that were popular, and looked at some photos from the decade. We read news reports about the Notting Hill Riots.
SENSATIONAL!
After reading poems from Sensational! by Roger McGough, we have been reading, analysing and making our own poems up. Here are some of our freeze frames about the force of Dad's snoring!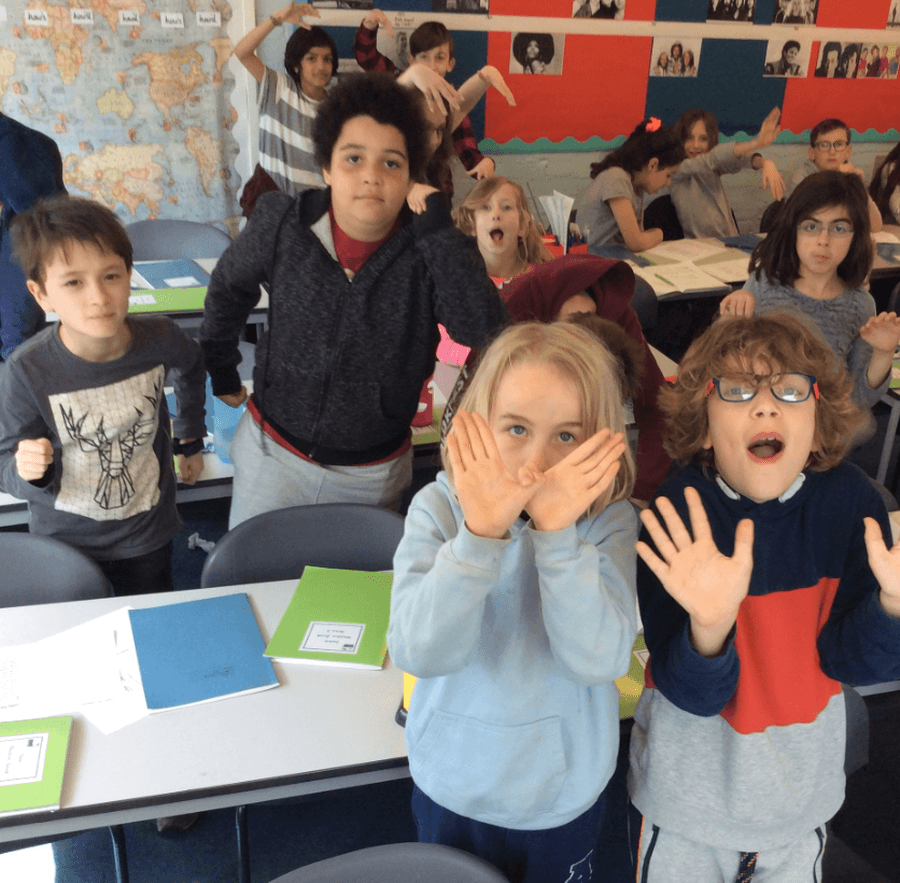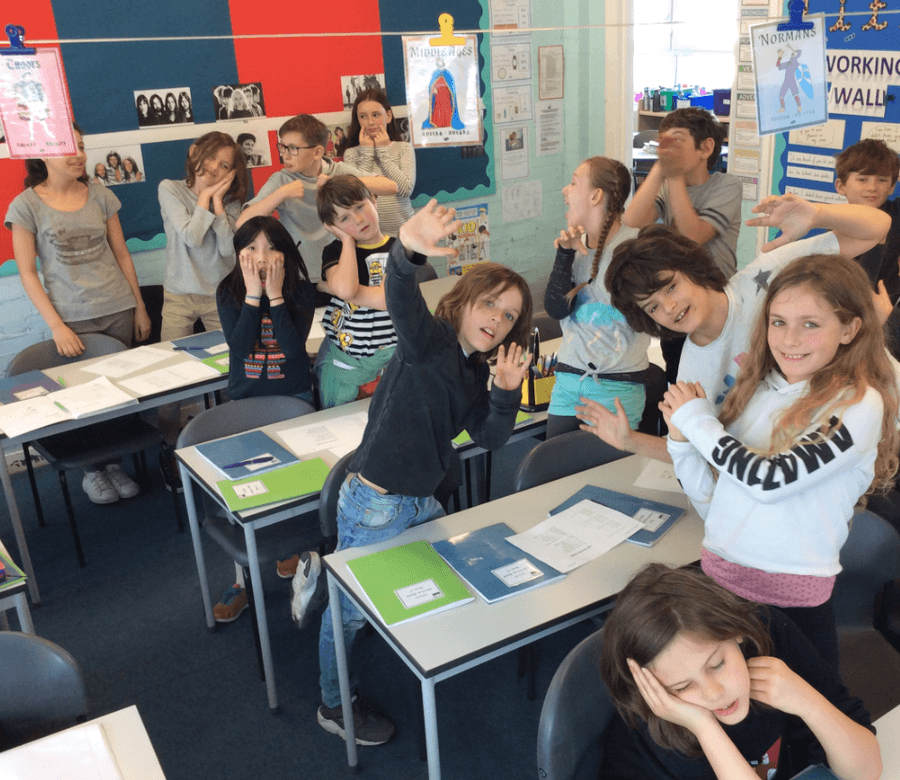 We met the author Maya Leonard, who is mad about beetles and we did a writing workshop with her. The following day, we used acrylic paint on canvases to paint our very own beetles, inspired by our day with Maya.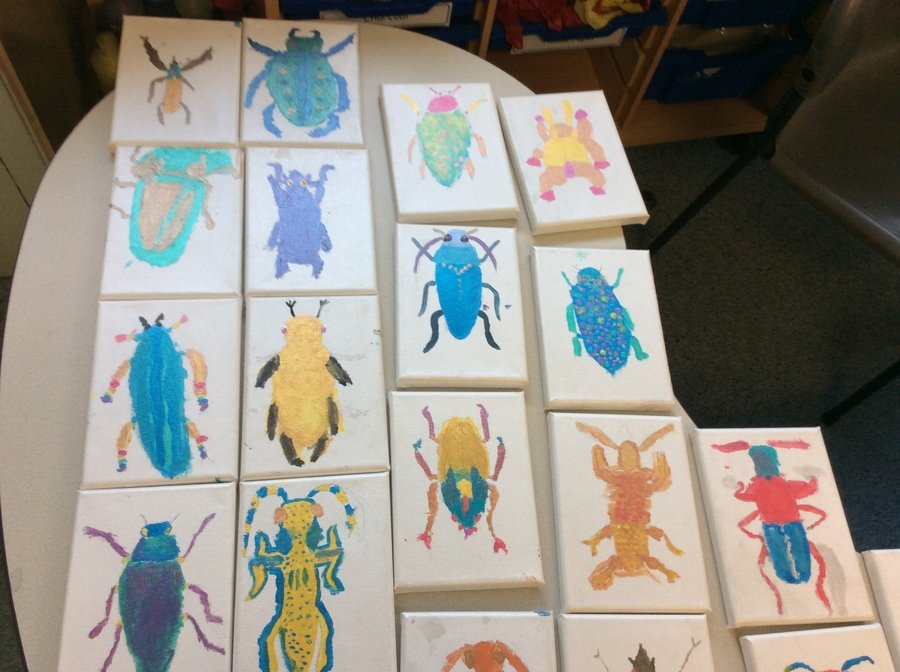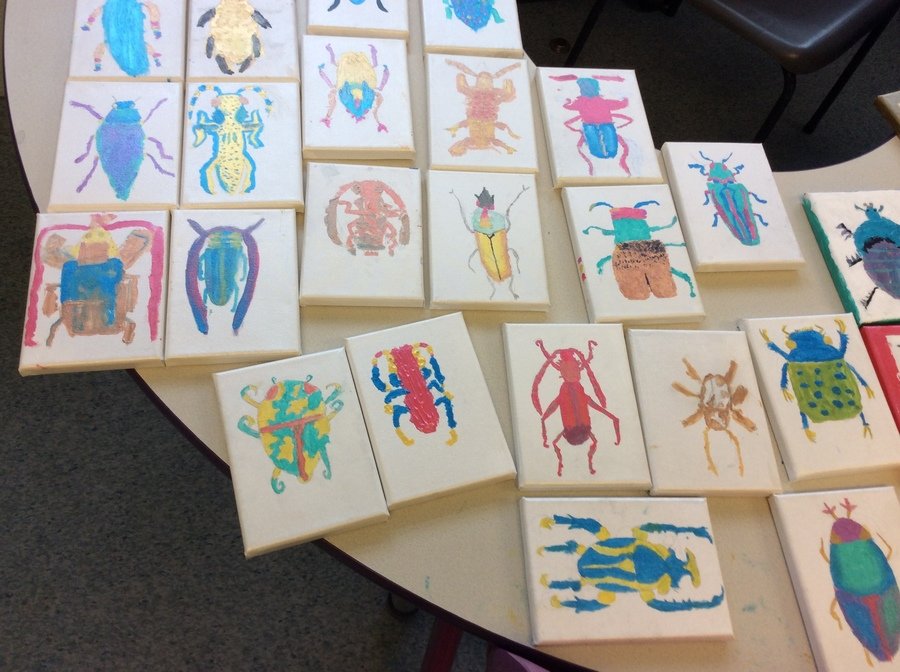 Inspired by 1950s Hollywood musicals and Donald O'Connor's Make em' Laugh, we made up our own dances to the song.
We've been looking at sixties fashion and comparing it to UK fashion in the 1950s.
KID NORMAL
We had a fantastic morning meeting the authors of Kid Normal, at the Brighton Dome!