Something Old, Something New
We have been reading the story "The Adventures of Egg Box Dragon" by Richard Adams.
We enjoyed making egg box dragons of our own by cutting, attaching and painting junk modelling materials. Have a look at our wonderful creations...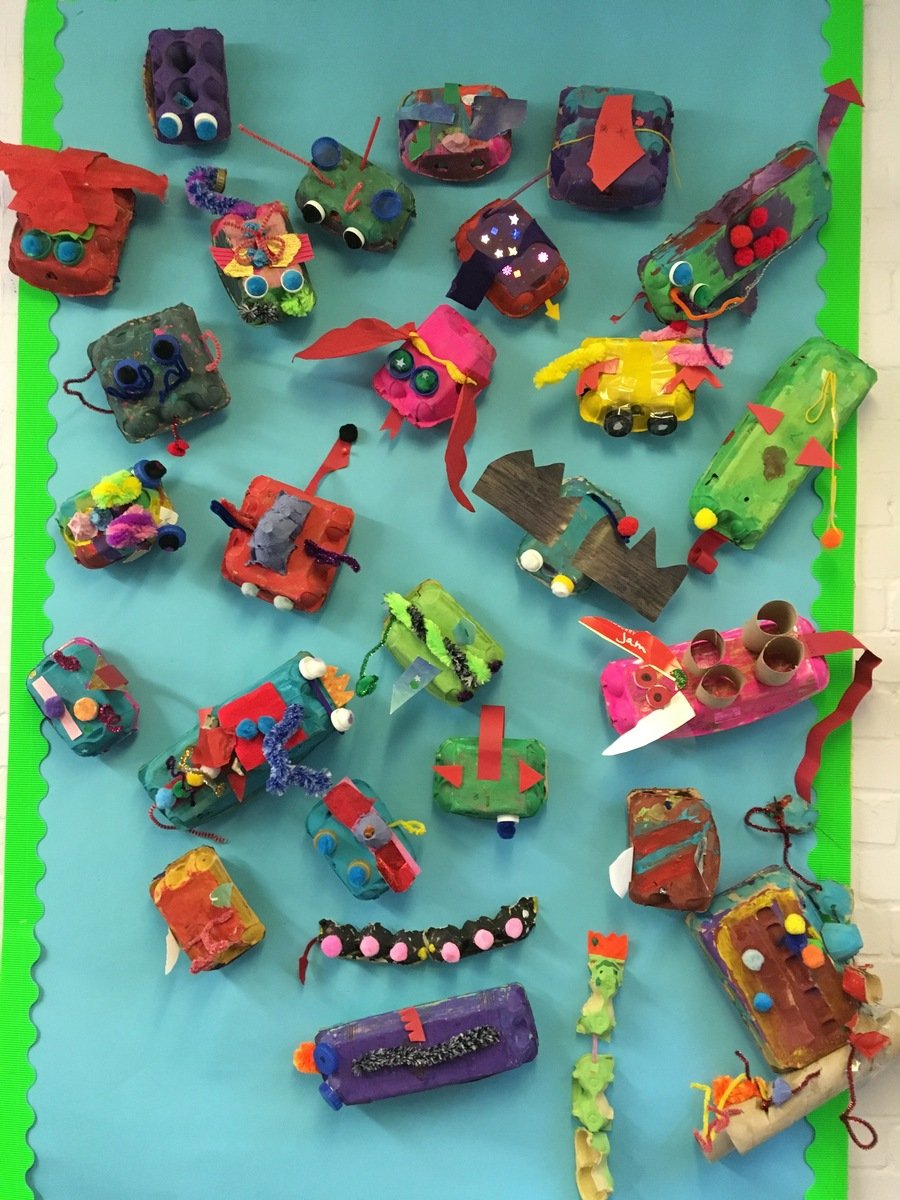 How can you help at home?
We are learning the 2, 5 and 10 times tables and related division facts. Please help your children to practice these at home. You could play hit the button. Please see the link below.
https://www.topmarks.co.uk/maths-games/hit-the-button
Please continue to read to your child as well as hearing them read. In class we have been learning about recycling, reusing and other ways to help the environment. You could choose a book with this theme or chat with your child about the small contributions we can all make to help our world.
Things I can do to help my world.
"I will feed the birds in winter. Feeding the birds helps them get ready for nesting in the spring."
In Science, we have been learning about plants. We have planted our own sunflower seeds and are watching them closely to see what happens as they grow. We have also made Seed Diaries. Every morning, we are looking at our plants, writing what changes we have seen and drawing pictures of our plants. It has been lovely to see the children taking such good care of them. Ask your child how their seed is getting on and discuss what plants need to help them grow.
Ossiri and the Bala Mengro: Homework Task 4th April 2019
Year 2 have started reading Ossiri and the Bala Mengro, a book about a Traveller girl who creates her own musical instrument from recycled materials. Next Monday, the class will be making their own instruments out of recycled materials. They have made a list of items they need to make their instruments and they will be bringing those home today. Please ensure your child brings those materials to school on Monday 8th April. If you have any questions or need help with resources, please come and speak to either Sarah or Katy.