You will find this term's home learning activities in the updated Summer section.
WELCOME TO THE YEAR 2 PAGE!
Dear Year Two,
The Easter holiday starts today! I hope you all have a lovely time with your families; enjoying the sunshine and eating chocolate! The Twinkl website has lots of Easter craft activities to keep you busy and your grown ups can sign up for free while school is shut. Use the link below and the code UKTWINKLHELPS.
If crafting isn't your thing, you could make some Easter nest cakes using this recipe:
https://www.bbc.co.uk/cbeebies/makes/lets-celebrate-easternests
I would love to see your Easter creations so please email any pictures to year2@middlestreet.brighton-hove.sch.uk.
I will also be enjoying a couple of weeks off with my family so won't be adding anything else to the page for now. I will be back on Monday 20th April with more learning tasks and a story for you to watch. In the meantime, keep thinking about 'What Animal Am I?' Here is a clue: I live in Africa.
Stay safe lovelies,
Sarah
Home Learning!
Email your questions to me at:
Questions:
These questions were sent in by Emilija - thank you!
Do you have sharp claws?
No!
Do you have patterns?
Do you live in a forest?
Are you a type of cat?
Fab questions from Frankie and Nate:
No!
Can you swim?
Not really! But people probably think I can.
Frankie, Nate and Rowan asked:
Are you a mammal?
Elly has emailed these questions:
Do you have feathers?
Are you a bird?
Here are Emily's questions:
No!
Very occasionally!
A great guess Emilija, but I am not a monkey!
Nate asked:
Do you live in the UK?
Do you live in a pack?
Are you a bat?
No!
Some more questions from Frankie and Nate:
No! I don't think so. (There seems to be some disagreement about this on google!)
Are you bigger than a horse?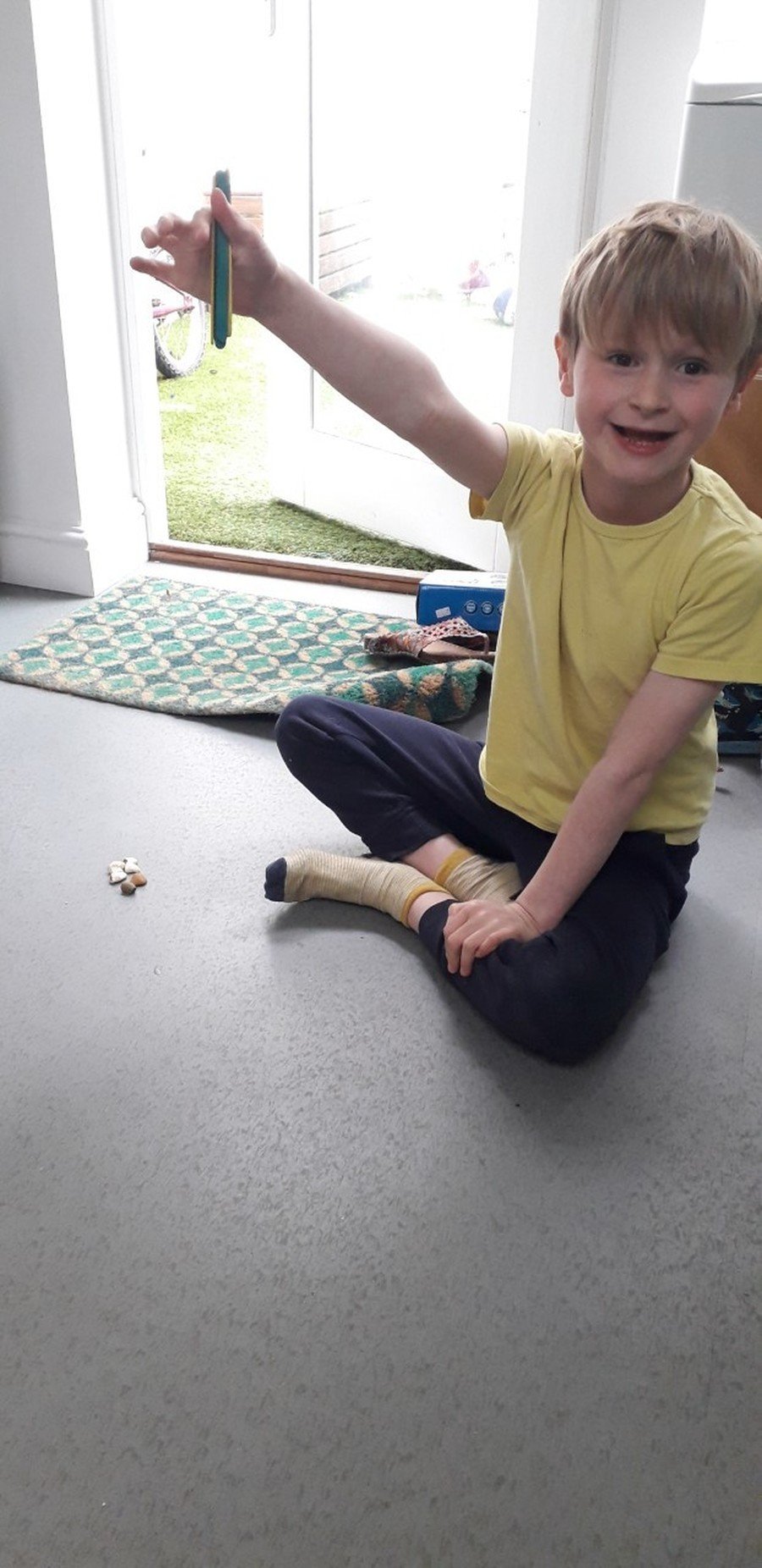 This is what Rowan has written about the game he made:
Yesterday I made a game to play from outdoor club. Its played by native Americans and is called legal.
You need 6 flatsticks and need to decorate one side of each. You also need 10 counters. We used pepples.
You sit opposite your opponent and have the counters in the middle. You take turns to drop the sticks. If all 6 decorated sides are up take 3 counters. If all plain sides take 2. If 3 of each take 1. After all the counters are gone from the middle take them from your opponent. Until the winner has all 10!
It's really fun!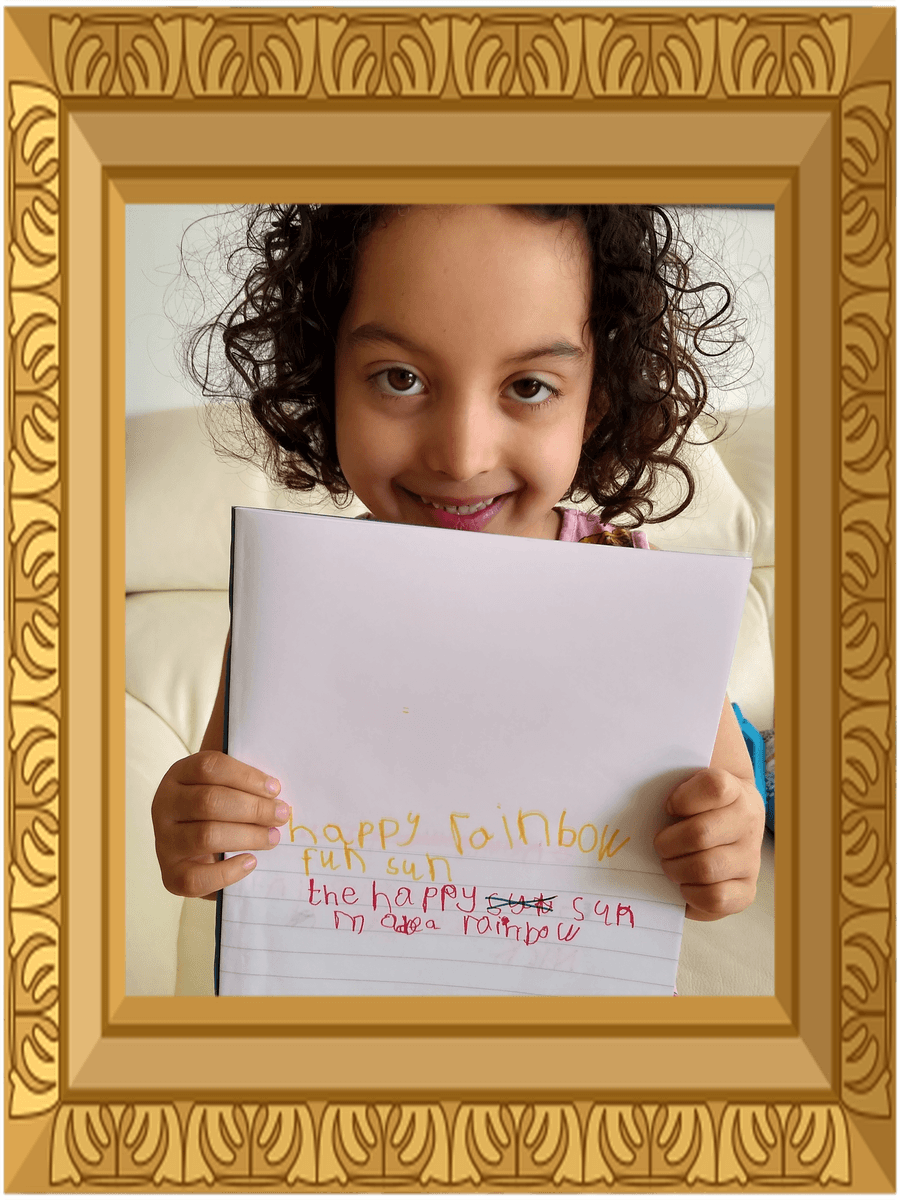 Thursday 2nd April 2020
Hi there Year 2,
I hope you have had a good week so far and have been enjoying your learning tasks. It has been great to see what lots of you have been doing at home. Please keep the photos coming so that I can add them to our page. Grown ups - please add a sentence in your email to say whether or not you give permission to add the photos to the website. I am loving our game of 'What animal am I?' so keep sending in your questions.
I have a writing task for you today. Hopefully you have managed to design an outfit for Halibut Jackson's shop. Today, I would like you to persuade visitors to the shop to buy it. You should include lots of details to make the outfit sound appealing. Think carefully about your word choices and include lots of adjectives. Make sure you use your spelling words and phonics chart to help with spelling.Here is an example:
This glamorous dress will have you looking like the belle at any ball. Made from the finest satin and
encrusted with jewels, you'll be the envy of all your friends whenever you wear it. The rich, silver
fabric shimmers as you walk. Everyone's eyes will be drawn to you as you sparkle and shine.
The dress comes with a wool cloak which will keep you warm on your way home and a stunning
crown and sceptre finish off the outfit with regal style and grace.
Good luck with your writing and I look forward to seeing your work soon.
As we approach the end of the second week at home, some of you might be running out of things to do. Why not try something new today. You could do some baking, make your own lunch, create an obstacle course (sorry grown ups!)or help fold the washing. In my house, we are going to bake cookies today. I will post a picture to show how they turn out later on... wish me luck!
Have a great Thursday everyone,
Love from Sarah
Monday 30th March 2020
Hello Year 2!
I hope you have had a lovely weekend. Did you see the snow on Sunday? It caused lots of excitement in my house and then disappointment that we couldn't build a snowman!
It's been more than a week since I have seen you all and I am really missing playing one of our favourite games - What animal am I? So, I thought that you could teach your grown ups how to play it this week.
I was also thinking that we could try to play it over email. So, e mail me your questions for clues to the identity of the animal I am thinking of. I will add all of the clues and answers to this page to see if anyone can guess it. Remember, I can only say yes or no and... IT'S NOT A CAMEL!!
Today's learning task:
We've been reading Halibut Jackson by David Lucas. We weren't able to finish the story in school but I'd like you to watch the rest in the story in the video below.
Were you surprised by the ending?
Your task is to design an outfit in Halibut's shop.
Draw the outfit
Annotate your design with materials you would use
Write ideas for who might buy the outfit and where they might wear it.
Happy designing!
Sarah
To the parents and families of Year 2,
As you know, schools will be closing at the end of the day on Friday until further notice. We have now organised a home learning pack for every child which most of you have collected. If you haven't been able to do this yet, please contact the school office to arrange collection. Inside you will find tasks and support materials to last until at least the Easter holidays. They can be managed in which ever way suits your household.
As well as the home learning pack, an additional learning task will be added to the website every Monday and Thursday so please check the class page regularly. I have also added some links to sites that you may find useful while your children are at home.
If you wish to ask any questions about your child's learning, you may do so by emailing me at the address below. Emails will be responded to on a Monday and Thursday within normal school hours.
Thank you all for your support and take care of yourselves,
Sarah
year2@middlestreet.brighton-hove.sch.uk
Need something to perk up your body and mind? Give this dance video from Go Noodle a try!
This one is a favourite in my house!
Monday 23rd March 2020
Dear children,
I hope everyone has managed to enjoy some sunshine this weekend. I went for a walk with my family yesterday and noticed lots of rainbows in people's windows. If you are able to go for a walk this week, maybe you could look out for a rainbow. Or you could draw or paint a rainbow of your own to put in your window for others to see. Here is the first of this week's learning tasks:
Creative Writing!
Look at this picture. In your writing book, write down as many words as you can think of to describe what you can see.
Think about these questions:
How does it make you feel?
Why is the rainbow there?
What is at the end of the rainbow?
Can you turn the words you have written down into a piece of writing? It could be a poem, story, description or any thing else of your choosing. You might even want to write in different colours, like a rainbow!
Good luck and remember - there is no right or wrong answer to this task! Just enjoy writing!
Thursday 27th March 2020
Dear grown ups,
I hope you have all had a good week so far.
If you have had a go at any of the fractions worksheets yet and would like some help, here is a link to a useful site. There are videos to explain each fractions concept and additional worksheets.
https://whiterosemaths.com/homelearning/year-2/
Dear children,
I hope you are having a wonderful week and have been helping your grown ups. In our geography learning this term we have been making maps, using map symbols and finding out about the features of different places (coast, forest, park, library etc). We mapped Halibut Jackson's town and talked about the features found in towns and cities. You could draw a map of a familiar journey from home and then try it out if you go out for a walk.
What do you think is special about Brighton? What makes it different to a village or inland city? What would a tourist see if they came here? What is it like to live in Brighton?
Make a poster or fact sheet all about Brighton. Imagine that the person reading it has never visited before. You can make your poster in your writing book or stick it in if you would prefer to use plain paper.
PARENTS! - feel free to email me any work. It would be lovely to put a few examples on the website. I would especially like to add some rainbows to brighten up our page!
Love from Sarah
Dear All,
I hope you are okay and that you are doing fun things to keep you busy and happy.
Every Thursday I'm going to send you lots of fun activities that you can use for your Music learning.
This week we are learning to play music on our bodies; and then we will carry on learning the sign language for Roar. After that if you want to do some more Music learning, you can log into a website called Yumu, where you can find lots of great songs to sing along with.
Koko and I send you lots of smiles!
Peddy