WELCOME TO THE YEAR 2 CLASS PAGE
We have had a lovely start to the school year and everyone is enjoying settling in to their new class. We have been practicing our 'working with others skills' by painting portraits of each other and celebrating what makes us unique. We've also been thinking about our classroom rules and how they help us to be happy and safe at school. This half term we are working hard to fill our pom pom jar and earn a class treat of movie and popcorn.
How can families help at home?
Try to read with your child every day.
Practice number bonds to twenty. Hit the button is an excellent online game to practice number bonds.
https://www.topmarks.co.uk/maths-games/hit-the-button
Ask about what we have been learning in class each week.
Encourage your child to complete their spelling homework.
Important dates:
The Year 2 'meet the teacher' session is on Tuesday 18th September at 2.40 in the Year 2 classroom.
P.E is on Monday and Friday.
Spelling homework is sent home every Friday and should be returned to class the following Wednesday.
This term our learning journey is...
'Out of the Ordinary'
We have been wondering what it means to be out of the ordinary. Here are some of our ideas...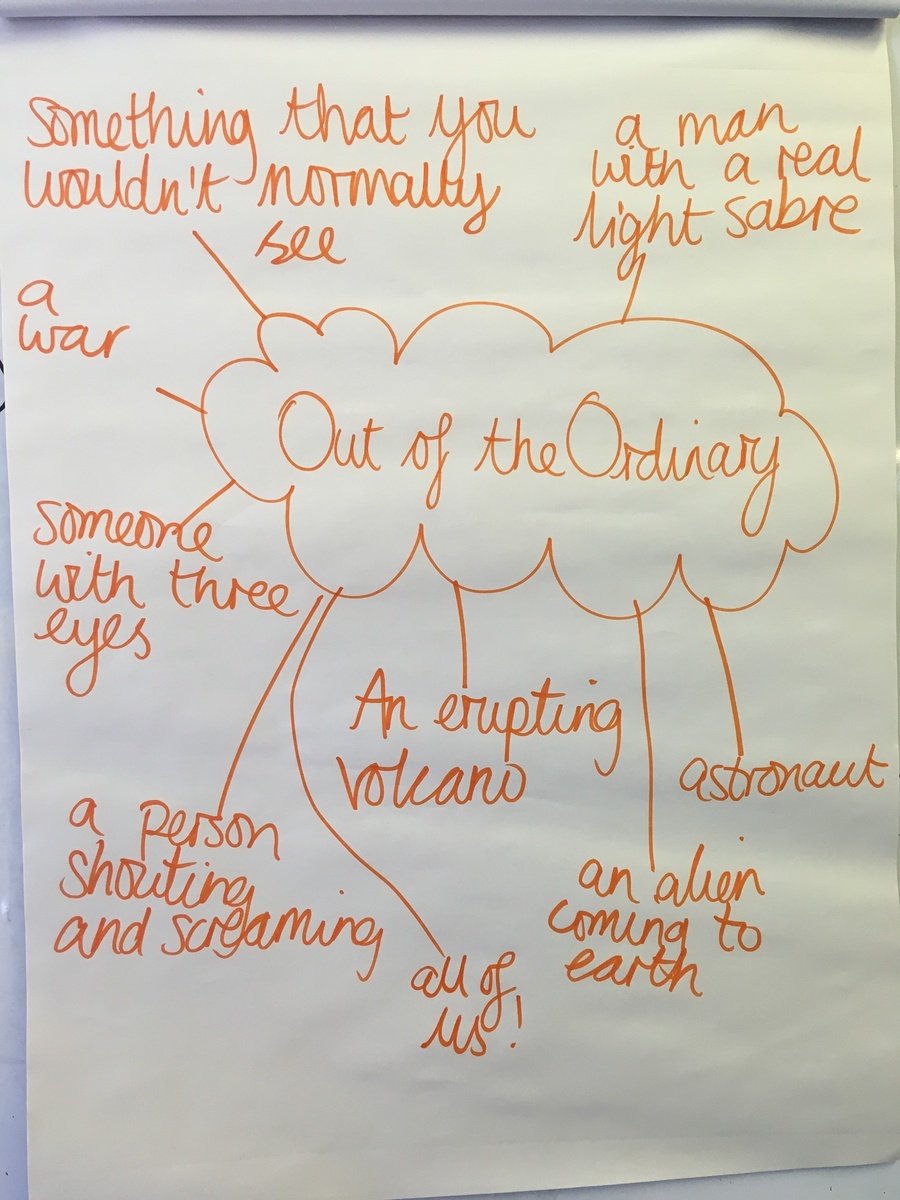 In the coming weeks we will explore this theme further and find out about many extraordinary things from detective dogs to real life inspirational people.
This week, we started our journey with the endless possibilities of a cardboard box...