We have moved to our Class Dojo page/app!
Please email us if you have had any trouble with your personal login.
Wb 8th June. Home learning tasks:
Welcome back Year One, I hope you had relaxing half term! Thank you for all of your videos, photos and emails- they will be added to this week's gallery later so watch this space. It was wonderful to watch your whale animations too- you are a talented bunch!
(We have had a technical issue on the other page so your learning will be here instead. You can still access the previous tasks and learning links on the 'Summer' page.)
Check below for this weeks tasks.
Thursday 4th June
Hi Year one. Wow! Haven't you all been busy. What a wonderfully, talented bunch of children you are. It looks and sounds like you all had a fun half term too. Weren't we so lucky with the beautiful sunshine? I took my kids to Shoreham beach to swim in the sea for the first time this year. It felt so cold, at first, but we soon got used to it. It looks like lots of you have been enjoying the beaches too.
IMPORTANT ANNOUNCEMENT!
From 8th June home learning and communication is now shared through the Class Dojo app. If you have not received your personalised login for this, please contact the school office.
We are swapping to this tried and tested educational app which will make sharing and celebrating learning much easier and efficient for all of us. We will no longer be sharing learning on the website or communicating via email. So this will be the last message on here.........Goodbye for now and we look forward to seeing you on Class Dojo.
Love Karlynn and the Year 1 team xxx
Please scroll down for this weeks Science and PSHE.
(music will be added later today)
Sending Johnny-Ray and Jasmine a huge happy birthday from us all in Year 1! We hope you have a great day!
Week 6- Gallery of Greatness!
Year One you are a talented bunch!
Click on the picture below to watch Jack's animation....
Science
This week in Science we are exploring materials. Here's a video link introducing this topic. You can also look at the Powerpoint below and have a go at the 'Labeling Materials' activity sheet. Don't worry if you don't have a printer - you can draw examples of different materials and label them. Keep up the great work Year 1.
PSHE
Our lovely Ania has put together some great ideas to help us with our feelings........
This week's story with Vicky
Maths
This weeks in Maths we are exploring 2D and 3D Shapes. 2D shapes are flat, like a circle and 3D shapes you can hold, like a sphere (a ball).
In Year 1 you should be able to:
-name 2D and 3D shapes
-sort and describe common 2D and 3D shapes
The 'Alternative Plan' document has all the video links so, as before, watch the video with an adult then have a go at the activity.
Extension Task:
There are lots of shapes all around us - once you have watched the videos and completed the tasks you could go on a shape hunt around your home. Have a go at drawing each shape and writing it's name. Have fun Year 1 x
Literacy
Task One- Can you tell your whale a story? This could either be from memory or you could read your whale your favourite book.
Watch the next part of the story below. Noi takes the whale home and puts him in the bath.
Why do we think Noi needs someone to be an excellent listener? What might he need to talk about? Who do you talk to when you feel lonely?
Send us a photo or a video of how you would make the whale feel at home.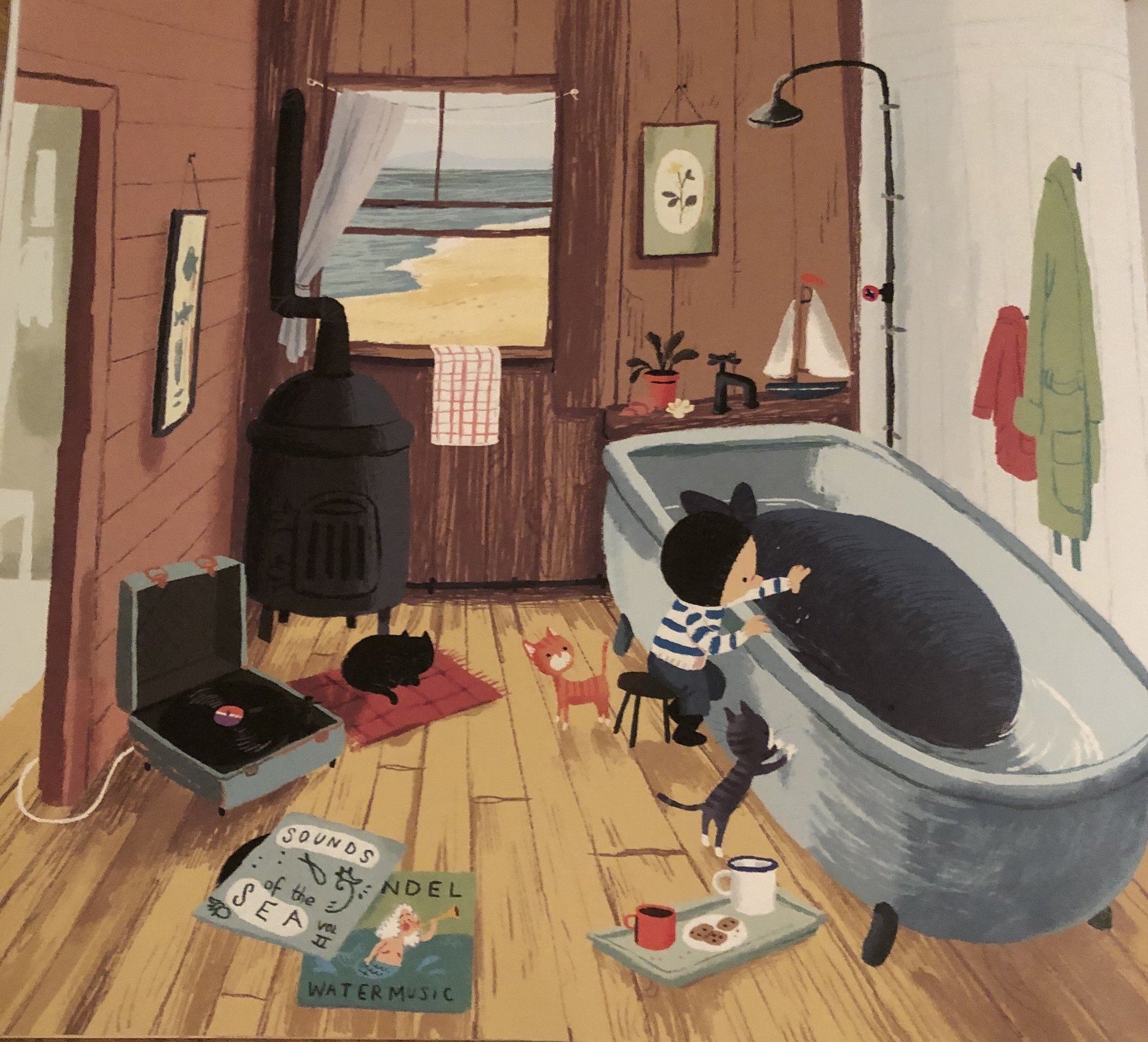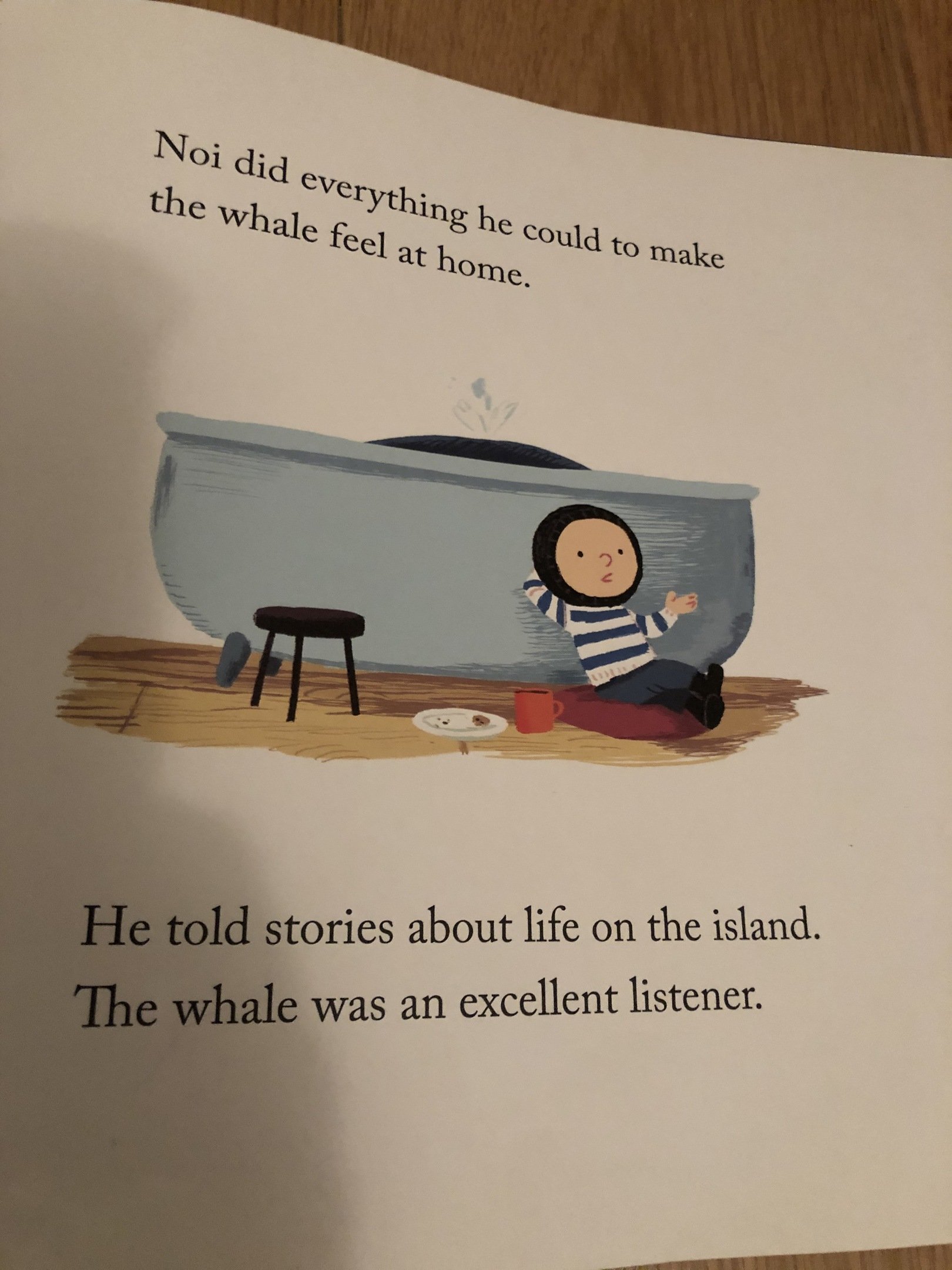 Task 2- Exploring emotions.
How do you think Noi feels as he sees his Dad returning home from work, knowing he has a little whale hidden in the bath tub. Think about how his feelings change as his Dad gets closer to the house. Similar to our 'pebble task a couple of weeks ago' write Noi's feelings onto a washing line. You can either use your literacy book for this task or make your own. Have fun!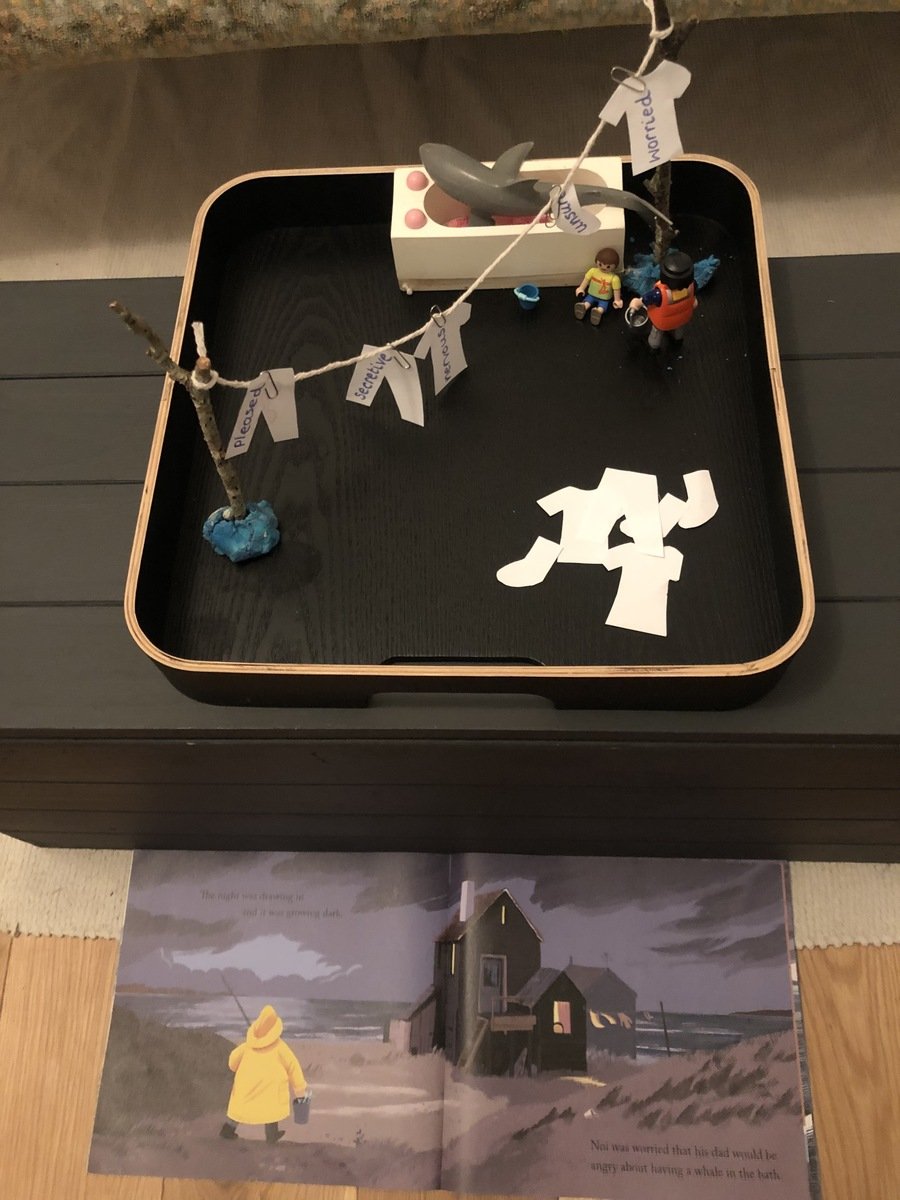 Task 3- Write a note for Noi giving him advice.
What do you think Noi should do? Do you think he should tell his Dad about the whale or keep it a secret?
eg,
Dear Noi,
I think you should tell your Dad about the whale. If you explain that you were trying to save him, I think he'll understand.
Do you think your whale will be safe in the bath? Because if you want to save him you may need your Dad's help.
I hope you make the right choice.
from,
A friend x
Don't forget to use your writing checklist and your sound mat to be successful.
Spelling task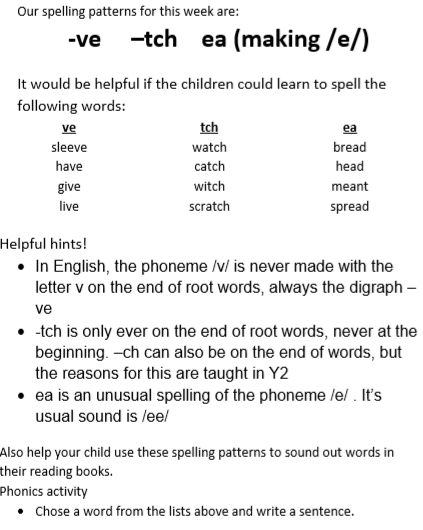 Creative task- Can you make a little model of a whale and a little bath to add to your story box.
Art-
A room drawing in the style of Roy Lichtenstein.

For more information about Roy Lichtenstein - https://www.tate.org.uk/kids/explore/who-is/who-roy-lichtenstein

Look at the picture. What can you see? Read the title of the picture. Can you see the waterlilies? Why do you think everything has black outlines? What room is it? Can you spot the person in the foreground of the image? Does the style of the image remind you of a comic? Why does it? Roy Lichtenstein has used diagonal lines. What other patterns has he used in the picture? How much detail has Lichtenstein included?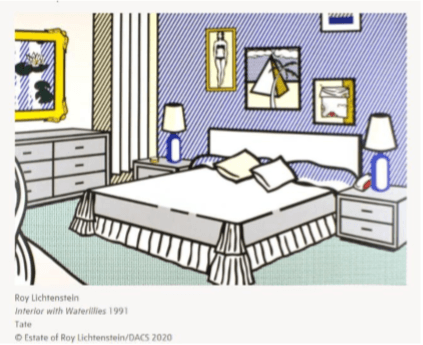 Now it is your turn.

Select a room in your home that you would like to draw or you could use A room in Noi's house from the book. Look around and decide which angle of your room would you like to draw. What part of the room do you find most interesting? Why? What is interesting about the part of the room you have chosen?

Decide which way would be best to draw your chosen room – landscape or portrait? Remember to focus on the chosen part of your room. Draw your chosen room in pencil, remember to keep it simple by drawing just the outline and concentrating on the main objects. Avoid too much decorative detail. Once finished the drawing in pencil, go over in a black felt tip pen or similar. Now fill in the objects as Lichtenstein has with different patterns. What patterns will you decide on; dots, dashes and lines in different directions?

Have fun drawing!