Digital leaders
Year 5 are working very hard to support the whole school in Computing and e- safety. The Digital Leaders will deliver e-safety messages at playtime throughout the year, as well as provide support during Computing lessons.
The digital leaders will plan, prepare and deliver an assembly on e-safety to the entire school. They will educate their peers about the different areas of e-safety, to be aware of and confidently field questions from the audience.
Meet the team:
Lolita, Razin, Alfie, Georgiah, Maria, Casper, Luqman, Morgan, Eddy, Woo, Ruby and Ellis.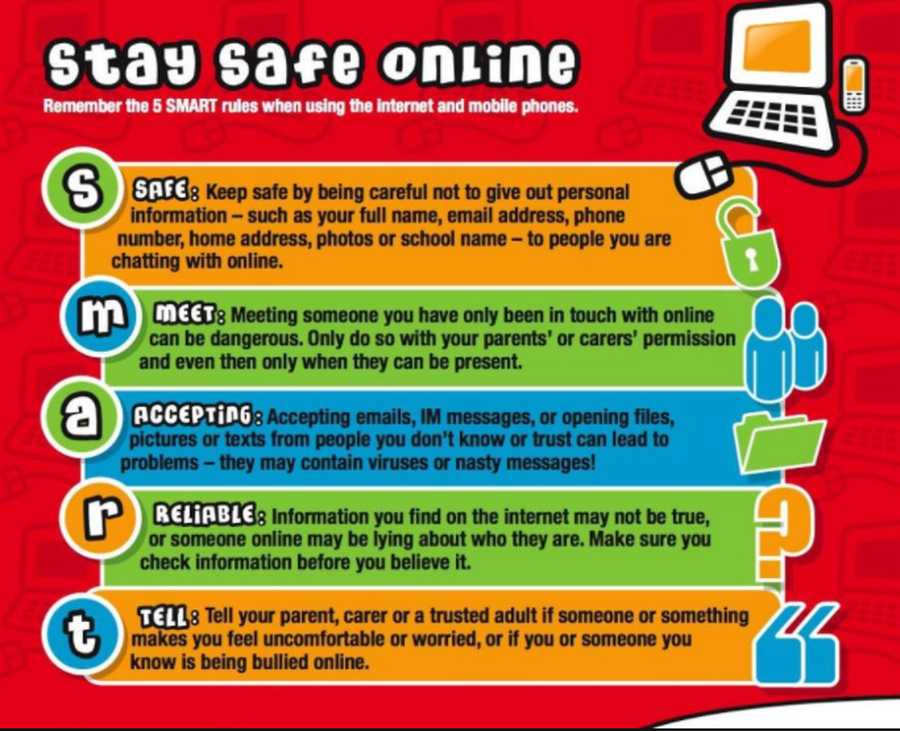 Tip of the week!
Don't send pictures to people you don't know.