Digital leaders
Year 5 are working very hard to support the whole school in Computing and e- safety. The Digital Leaders will deliver e-safety messages at playtime throughout the year, as well as provide support during Computing lessons.
The digital leaders will plan, prepare and deliver an assembly on e-safety to the entire school. They will educate their peers about the different areas of e-safety, to be aware of and confidently field questions from the audience.
Meet the team:
Aimie-Leigh Shaniyah Otto Mack Max Josh
We have designed five lessons, based on the five SMART rules, for our school. Year 5 are helped us to research and build a presentation (followed by activities and a Q&A) to share with each class. There will be a different presentation for each half term.
Remember we are here to help you with your questions about online safety any day, any time.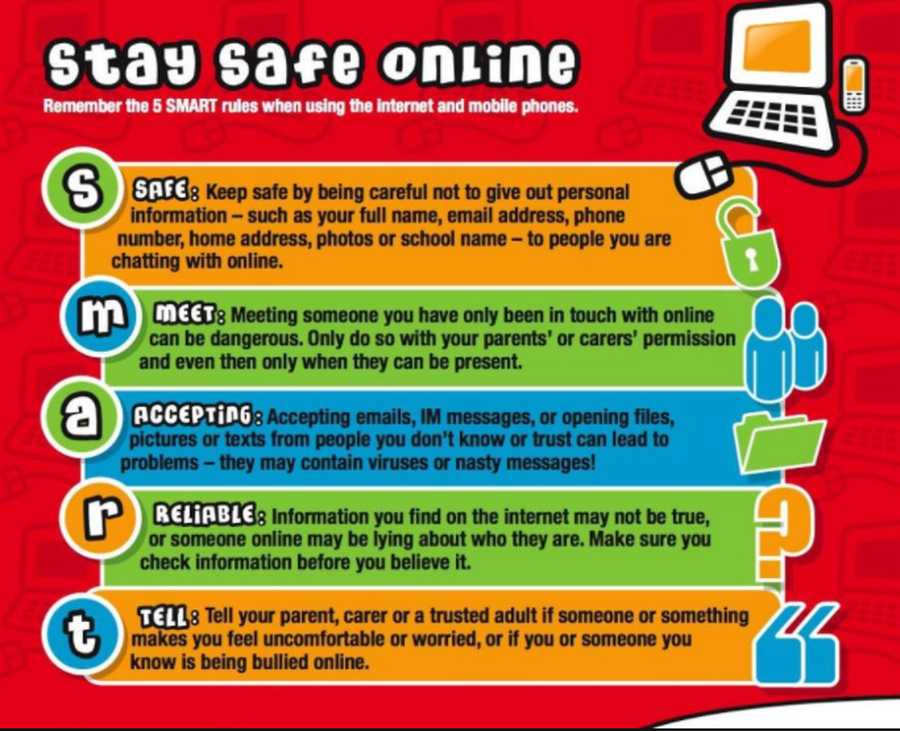 Tip of the week!
Don't send pictures to people you don't know.