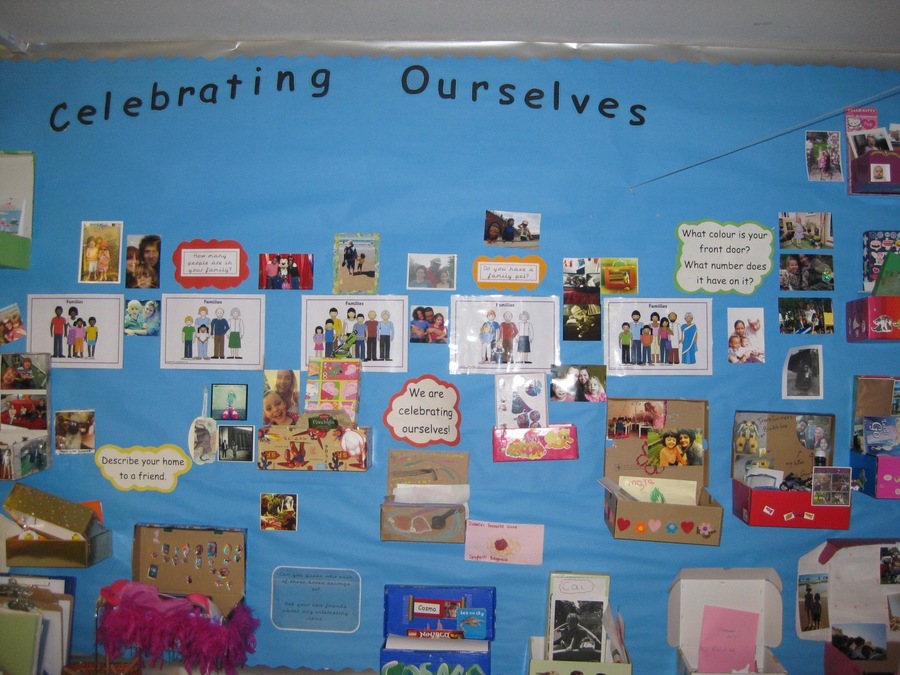 Phonics
Thursday 29th November
Today Vicky gave a talk to Reception parents about phonics. You can read through the powerpoint below if you weren't able to make it.
Autumn
Welcome to all the new families starting Middle Street School, we hope you will be very happy here. If you are worried about something please come and talk to a member of staff.
Home Task
We are asking the children to bring in a 'Special box' containing things that they enjoy, for example a photo with family and friends, a cd with their favourite music, or their favourite story. We hope to display these and will soon have a wall like the one in the picture above.