OUR STAR OF THE WEEK!!
This week it is Rocco - massive congratulations - you've worked really hard!!
Autumn
Welcome to Year 3's Class Page!
We have really enjoyed the first three days together, finding out about each other's holidays and thinking about what will make us happy as a class - the children had lots of good ideas!
There will be an opportunity to see the children's classroom, find out about their learning and ask any questions on Thursday 13th September at 2:40, so please come along. In the meantime, please ensure that your child is reading and practising times tables every evening. Each child will also choose five spellings on a Friday to learn over the weekend. Please bring your completed spellings back in their orange book by the following Wednesday at the latest.
In PE this term, the children will be learning gymnastics and multi skills and must bring their complete PE kit every Tuesday and Friday.
Should you have any concerns or wish to talk to me about your child's progress, please feel free to speak to me . I will be in the playground at the end of the day.
Exciting News!
Year 3 will taking part in pedestrian training for 5 weeks starting this Thursday (13th). The training is important as it teaches the children to cross the road safely with an adult whilst developing their awareness and observation skills of the traffic. Please hand the permission slip to the office .
Please scroll down to find out what we have been doing.
Week 7
Lots of us have participated in Walk to School Week this week which has been great. People have walked, scooted, cycled and tried to change their journey so that even if they drive to school, they have parked a bit further away and walked the last bit. Lots of us enjoyed the Wake and Shake dances in the mornings - Martha and Noah were regulars, getting themselves ready for the day. We also met Piers the Meerkat on Monday, who caused much excitement when he joined our check in.
We have written about our Science topic this week using information from the internet and non-fiction books. We have made pages with pop-up trees that have lots of information about plants and made posters about the different classes of animals. We have learned a lot about how living things are classified. Have a look below at our pop-up pages, they are brilliant...even if we say so ourselves!
This week we were lucky enough to have our PomPOM jar treat. We watched a film, had hot chocolate, ate popcorn and wore our pjs. It was really good fun. We have already half filled our jar so we must be working really hard.
On Thursday we had our Cabaret Assembly. We had lots of fantastic auditions and the voting was very close. The two acts that got to perform for Year 3 were Katerina and Grace dancing to Firework and Martha tap dancing. Well done to everyone who auditioned and performed - the audience were fantastic too - very supportive of their classmates!
We have almost finished our Scratch animations, which look great. We had a team of Year 6 experts swoop in and support us in making sure the animations could do what we wanted them to do. It was great to work with them, they were very patient and shared their skills with us, making sure we understood - thank you!
On Friday we celebrated Diwali by having henna on our hands, pittas and dip as well as learning about the Festival of Lights. We learned about the story of Rama and Sita and had lots of fun with our friends making laterns. It was a great way to finish off the first term of hard work!
We are really pleased to welcome a new member to our class - we hope you enjoy Year 3!
The children are not bringing any spellings home this week -they can have a well deserved rest over half term! If they feel in the mood for some learning, they can practise their times tables and check back to see if they remember how to spell the words from previous weeks. Have a great half term and see you on Monday 5th November.
Week 6
REMINDER
It is parents evening on Monday and Tuesday next week from 3.30. Please check the classroom door if you haven't received your appointment time - all slips have been given to the children but I understand that sometimes they do not make it from the classroom to the playground and then home. All appointments are listed on the Year 3 door and I'm really looking forward to catching up with everyone.
This week we learned how to be programmers in ICT. We created a character, known as a sprite on Scratch and decided on our background. Some of us have managed to make it move already. Cosmo, Charlie and Cai are looking forward to making their sprites move next week! Below is a photo of Tom and Ava's, they had lots of fun working out how to make their sprites move. At one point they were upside down!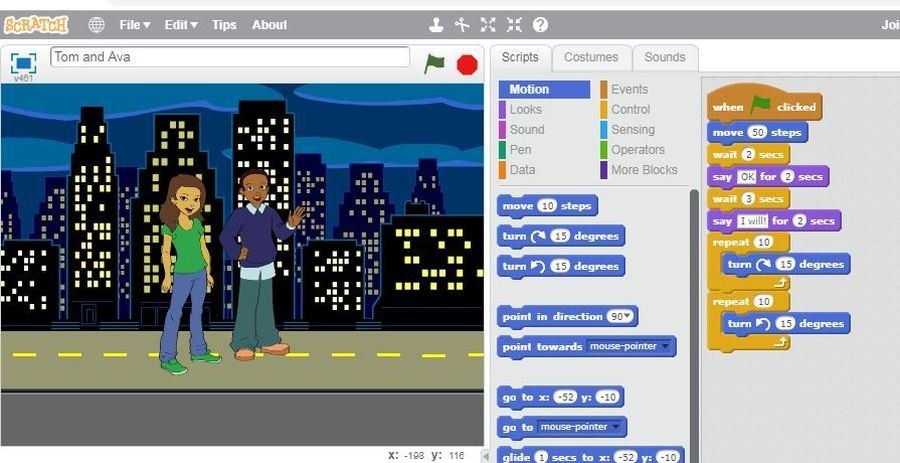 We read the next part of The Green Ship and got to the storm. The characters from the book felt like they were at sea, even though they were just pretending. Cherry showed us a video of what it might feel like to be at sea in a storm. She made some of us feel seasick! We made pictures of the ship in the storm using charcoal - they are amazing, have a look below.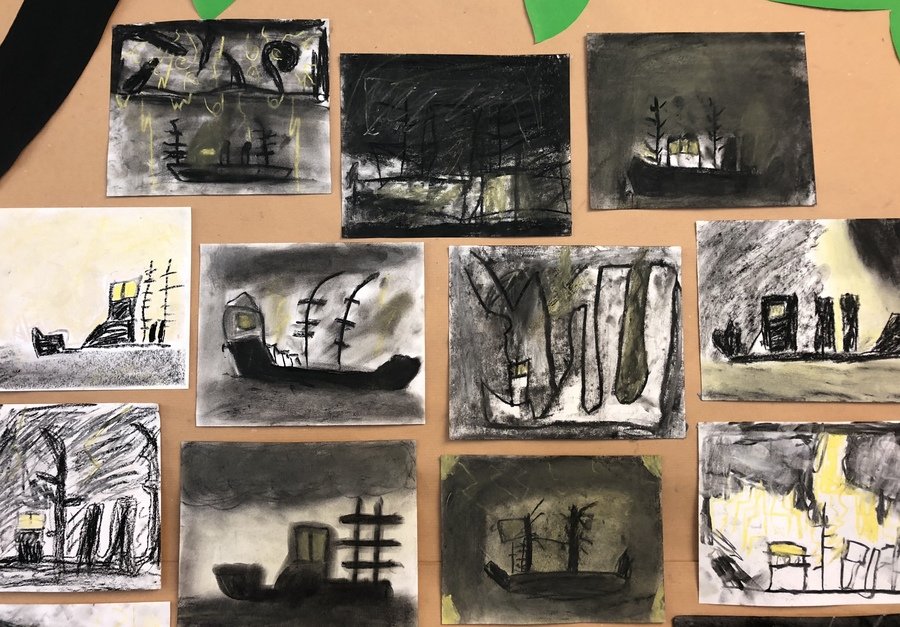 This week in Science we started learning about plants and animal habitats. We went outside and had a look at all the different plants that are growing around our school. We have started to make pop up trees to go in our Science books and next week our English writing will be about trees.
We finished our pedestrian training on Thursday and all passed! We are Stage 2 trained and know where to find a safe place to cross, what hazards to look out for and how to keep ourselves safe as pedestrians. Everyone received a certificate and a badge to show what we had achieved.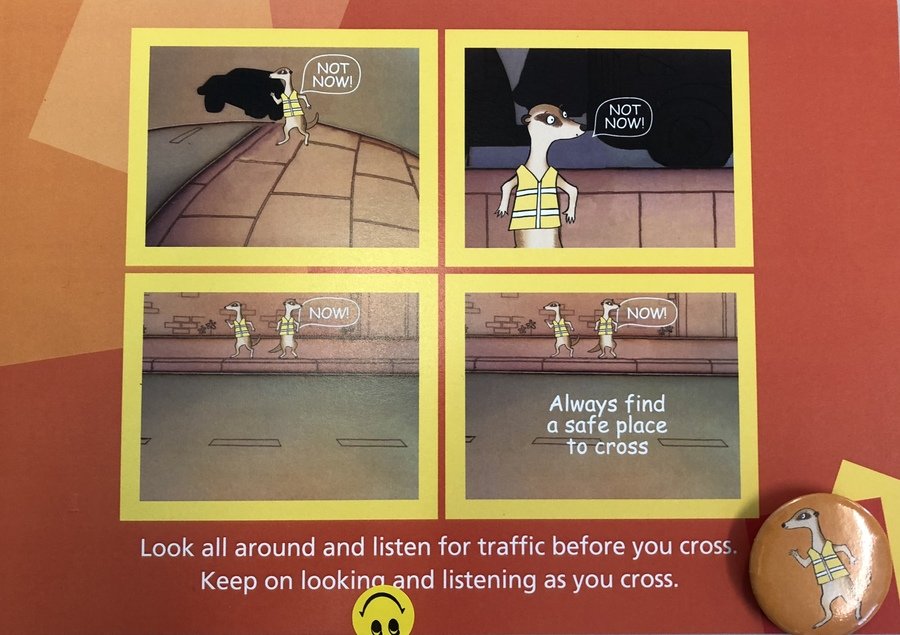 In Maths, we have learned how to order numbers from smallest to largest and largest to smallest. We have been counting in 50s. We are good at this because it is similar to counting in 5s. Please ask us about the numbers 45 and 450. We should be able to tell you what is the same and what is different about them.
We are still learning new movements in gymnastics. We added these to our routines and next week we can try them out on the apparatus. The movements were, tuck, the arch, the straddle and the pike. We have been really sensible in PE, understanding we need to be quiet to keep ourselves safe on the equipment.
Our spelling words this week are :
eight
earth
forward
wouldn't
can't
Please try to practise all of them before Wednesday next week!
The big new this week is that we have filled our PomPOM jar and so will have our treat next Tuesday. We have chosen to have a film, popcorn and hot chocolate. We can wear pjs and dressing gowns if we want to!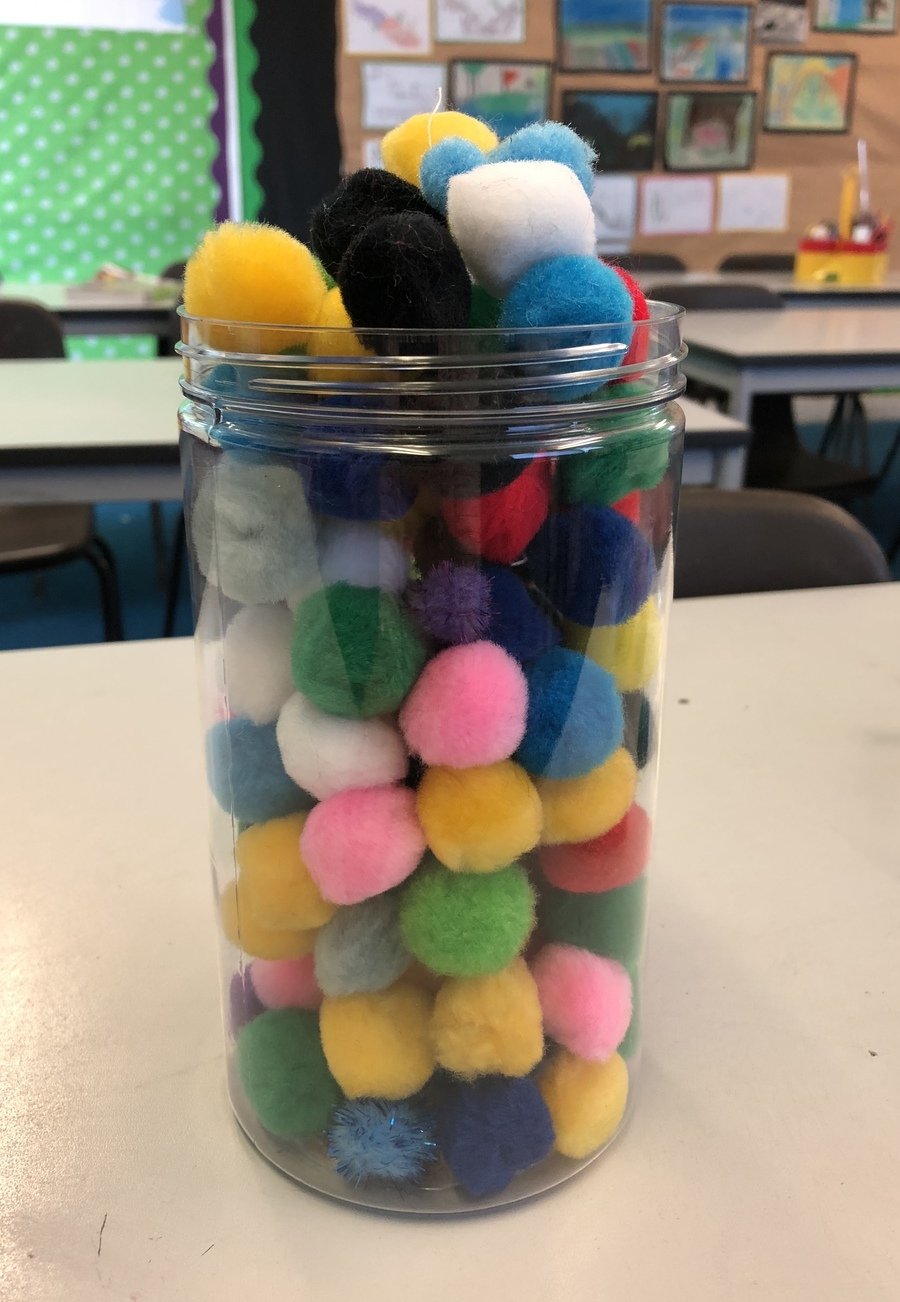 Week 5
We have FINALLY started our Science topic. We made posters about what makes a living thing. Have look below to see our fantastic work! We had pieces of paper which had the information about living things and then we wrote about them under special headings. We decorated our posters with animals and plants.
We have a new English book called The Green Ship. We read the first few pages and then made a picture of what we thought was behind the trees. There is a character in it called Mrs Tredegar and some of us thought she looked a bit suspicious. In the book we have seen a picture of ship made out of trees and leaves and now we are wondering where it will take us. We pretended we were the girl and boy from the book and we thought about how they felt when they found the ship. Martha's face was so surprised!
We had the apparatus out again in PE and we are so careful with our movements, thinking about how we can make ourselves wide and thin as well as tiny and tall. Rocco and Martha were PE Stars of the Week because they were really good at working as a team and helping each other. We are still learning how to put an arch, a straddle and all of our other movements into a routine.
In Maths we have looked at a strange video in Gonoodle, to help us remember greater than, less than and equals too. Have a look at home and do the dance...hollabaloo!
We have been able to add to our classroom displays with all of our lovely work. You'll be able to see it at parents evening on Monday 15th October and Tuesday 16th October. Confirmation slips of the date and time slot allocated are being sent home with the children so please check bags!
Week 4
In English, we pretended that we were the boy and we wrote a diary to make sure we remembered all of the exciting things that had happened in the book. We had to write in chronological order and make sure that our writing was in the past tense. We also learned about subordinating and coordinating conjunctions. Please ask us what these are!
In Geography we made maps of where the boy went, who he met and what he saw. We really had to think about the route he had taken and what he had seen to make sure we could guide him safely through the forest.
We looked at finding 1, 10 and 100 more or less of lots of different numbers. We learned what the mathematical alphabet was and the difference between a digit and a number.
The apparatus came out in gymnastics and we carefully made routines to put together movements we have looked at for the past two weeks. Noah shared with us a great routine using the benches and some of his martial arts movements - very impressive!
Week 3
This week we emailed Dad from the story and luckily, we now know where he is and how the story ends. It was a great ending! We wrote about the story in less than 50 words, but it was so hard that most of us wrote a bit more! We all really enjoyed making a story map. Have a look below at some of them.
We had our first Geography lesson this week too. We made treasure maps using a grid and found lots of Brighton landmarks using grids too. It was really tricky to find the Victoria Statue, but we manged it using the grids. Next week we are going to make a map for the boy in our English book so that he can find his way out of the forest.
In Maths, we are still learning about 100s, 10s and 1s. We are working really hard to solve reasoning problems with a place value chart. Please ask us how to use one.
We really enjoyed our gymnastic session this week and used some new moves to make a routine. We learnt about the arch, the dish, the pike, the straddle and the tuck, which made our muscles in our stomach work really hard!
Watch this space for Science...
Year 3 have a new member - Welcome Katerina!!
Week 2
This week we have found out that our new English book is called Into The Forest. We could only see the front cover and we had to make suggestions about what would happen. Some of us thought the boy might find his Grandma in the forest or maybe a Velociraptor! Now we have read some of the pages were are wondering where the boy's dad has gone. Next week we will email Dad to find out.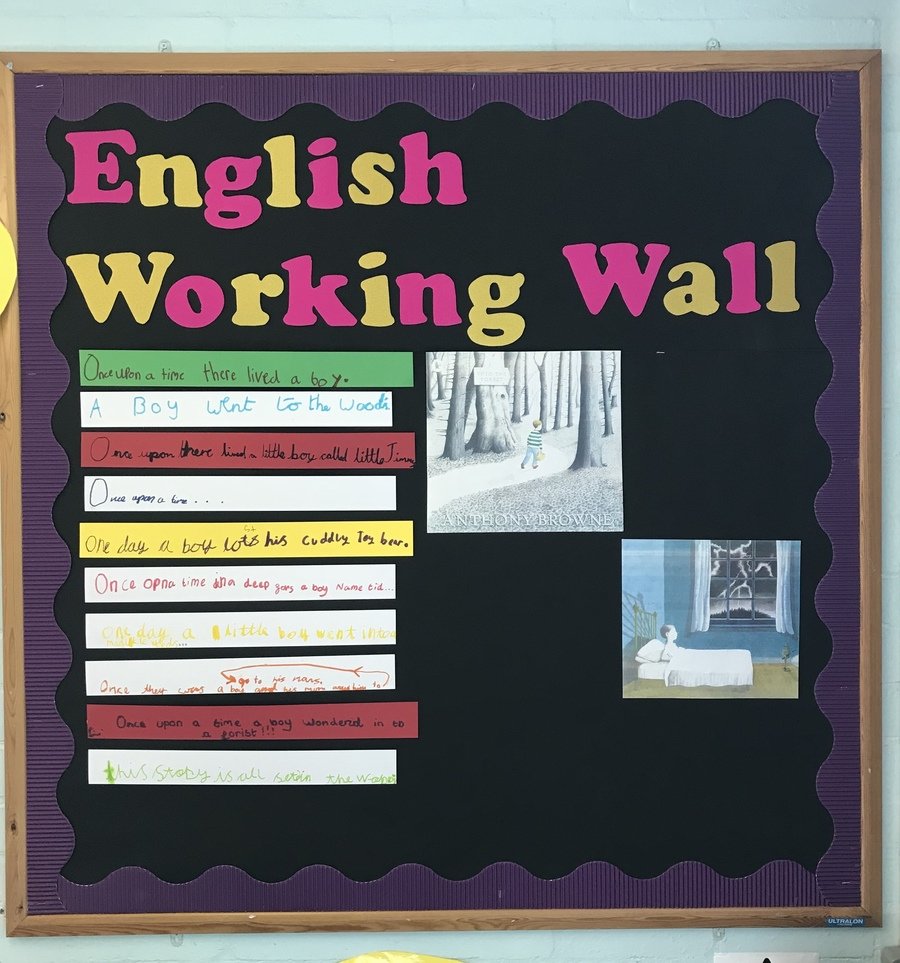 In Maths we have been learning about hundreds, tens, ones and we are pretty good at it! Next week we are looking forward to Have A Go Flamingo!!
PE was fun this week, with lots of us practising our gymnastic skills. Kacper, Athos, Ivy, Maya,Tum Tum, Tom, Amber and Kelsey all shared their routines with the class.
All of us have talked about what makes us feel 'Fizzy' and how we can make ourselves feel 'Just Right', please ask us!
We went out for Pedestrian Training with a partner and grown up. We practised crossing the roads, looking right THEN left and keeping ourselves safe in traffic.